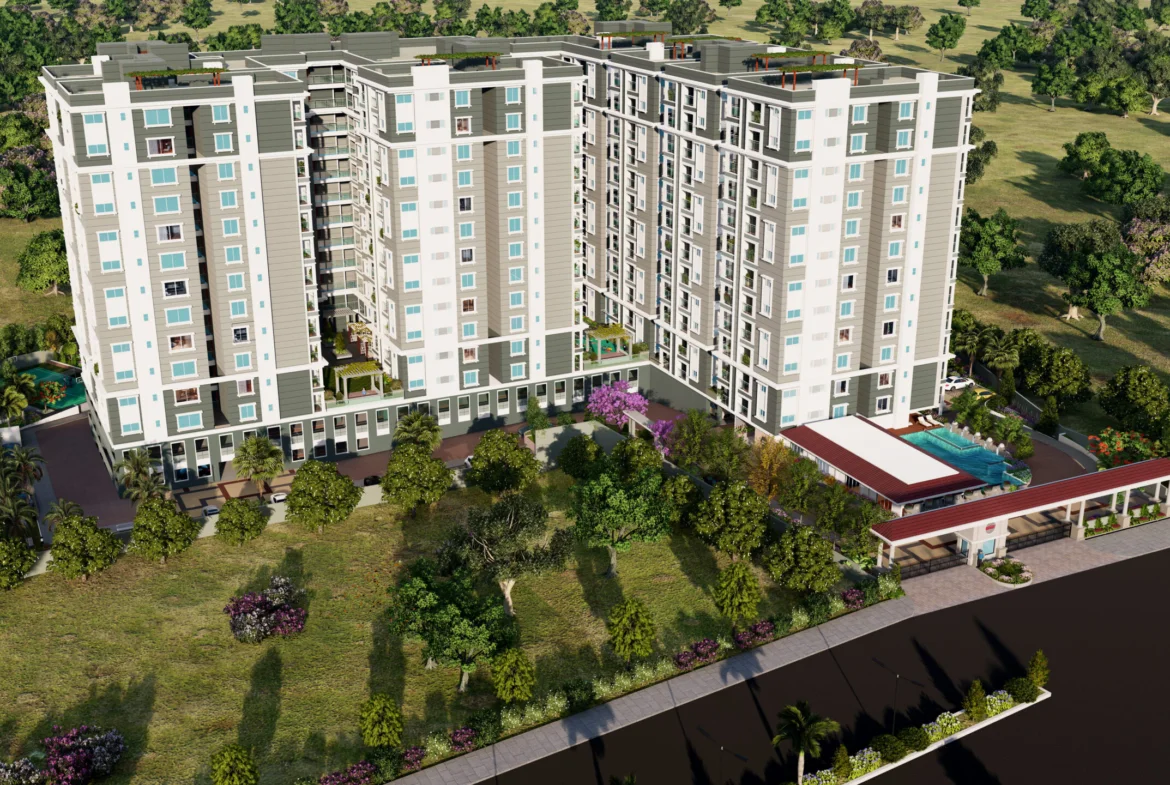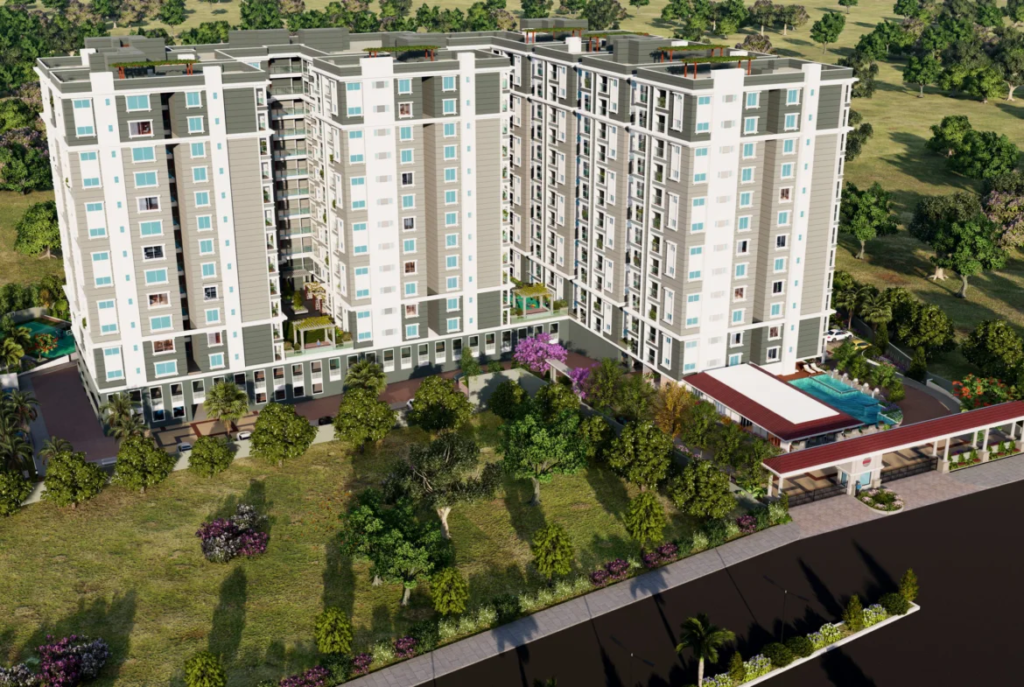 In the enchanting realm of Banashankari 6th Stage, where the winds whisper tales of tranquility and the sun paints the horizon with golden hues, a masterpiece of architectural elegance rises to grace the heavens. Elegant Heritage, a name that dances upon the lips like a tender caress, beckons you to a world of boundless splendor and everlasting joy.
The visionary artisans behind this magnum opus, the esteemed Elegant Builders, have crafted a symphony of opulence spread across 2.46 acres of verdant expanse. Three majestic towers stand tall and proud, touching the skies with grace and grandeur, weaving dreams into reality with every brick and beam.
Step into the embrace of the Elegant Heritage, and you shall find yourself enthralled by its mesmerizing aura. Ascend from the two basements to the stilt and soar up to the 12th floor, where each level unveils a new chapter of your life's story. With a selection of 2, 3, and 4 BHK configurations, this haven embraces families of all sizes, nurturing bonds and memories for generations to come.
A total of 240 units await their cherished inhabitants, each dwelling meticulously designed to caress your soul and cradle your heart. The possession of this ethereal sanctuary is a moment in time, and in March 2026, the doors to a world of unprecedented luxury shall open to welcome you home.
Elegant Heritage is not just a place to reside; it is an experience of life, curated with love and artistry. Like a kaleidoscope of dreams, the various configurations present a symphony of spaces. A 2 BHK is an intimate oasis spanning 1175 – 1332 sqft, where laughter echoes within walls adorned with love. The 2.5 BHK, embracing dimensions of 1260 – 1305 sqft, cradles families with warmth and gentle harmony. The 3 BHK, unfolding over 1548 – 1719 sqft, bestows an enchanting haven where aspirations take flight. Finally, the 4 BHK, an expansive realm of 2381 sqft, grants the joys of a regal abode, where every desire finds fulfillment.
Amidst this wondrous sanctuary, pricing transcends mere numbers; it becomes an offering of emotions. The 2 BHK, starting at ₹ 85 Lacs, beckons you to embrace a life of simple pleasures and cozy delights. The 2.5 BHK, starting at ₹ 90 Lacs, entwines luxury and comfort, inviting you to bask in the warmth of opulence. The 3 BHK, starting at ₹ 1.1 Cr, presents an exquisite canvas where your dreams take shape and soar. And for the discerning heart, the 4 BHK, starting at ₹ 1.7 Cr, weaves together a tapestry of grandeur, where life's grand celebrations find their home.
Elegant Heritage is more than a home; it is a gateway to a lifestyle like no other. Immerse yourself in a treasure trove of 75+ lifestyle amenities, where leisure and pleasure entwine to weave moments of euphoria. The embrace of nature is cherished, for this wondrous abode boasts only 33% coverage, leaving ample space for blossoming gardens and tranquil retreats.
As you wander within the loving confines of your haven, revel in the absence of common walls that may divide hearts. These 100% Vaastu-compliant units are sanctified by the blessings of the universe, fostering harmony and prosperity. Moreover, the abode bears the stamp of approval from all esteemed banks, leaving no stone unturned to bring your dreams to fruition. With BBMP and RERA blessings, you can rest assured that your happiness finds a secure haven.
While the essence of Elegant Heritage resides within, its location advantages further embellish its allure. The vibrant heart of R R Nagar stands a mere 2.0 km away, pulsing with life and possibilities. The esteemed KSIT College lies at a distance of 3 km, a beacon of knowledge and inspiration. The J P Nagar Metro, a gateway to the world beyond, invites you to explore the horizons, just 6 km away. The Banashankari Bus Stand awaits at 3.2 km, connecting you effortlessly to the tapestry of the city. And with Uttarahalli merely 3.5 km distant, you are embraced by a plethora of conveniences.
Elegant Heritage whispers promises of a life like no other, where dreams find wings, and hearts dance in jubilation. Embrace the allure of timeless elegance, and let this haven be the canvas upon which you paint the story of your extraordinary journey. March 2026 marks the dawn of a new chapter, where the symphony of your life shall resonate with the harmonious chords of Elegant Heritage. So, wanderer, seeker of serenity, cast aside your burdens and embark on this enchanting odyssey towards a life of splendor and bliss.