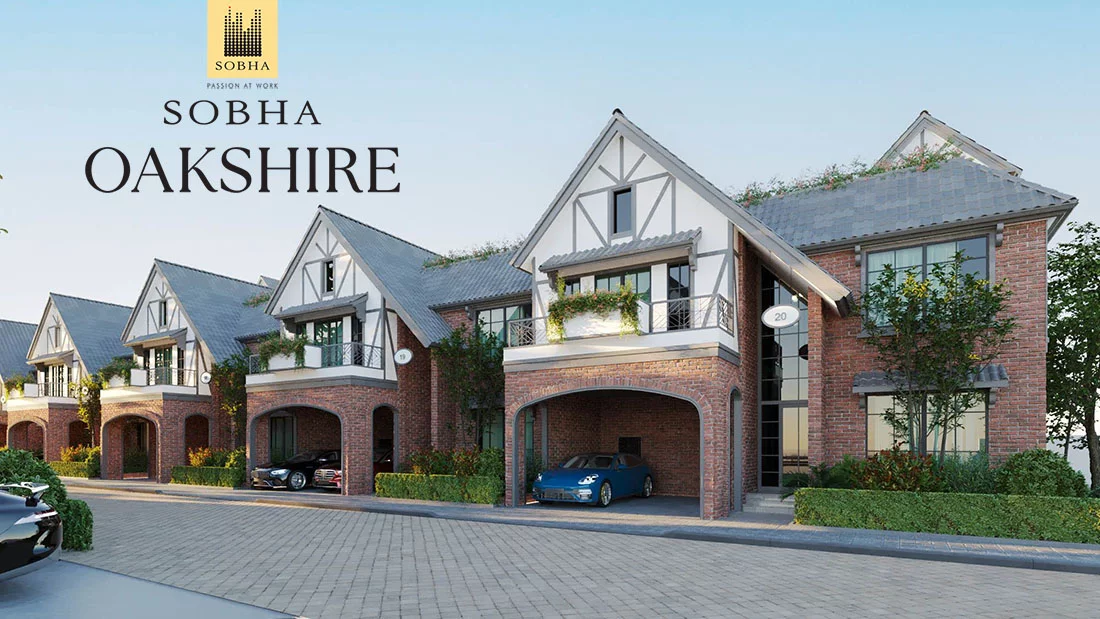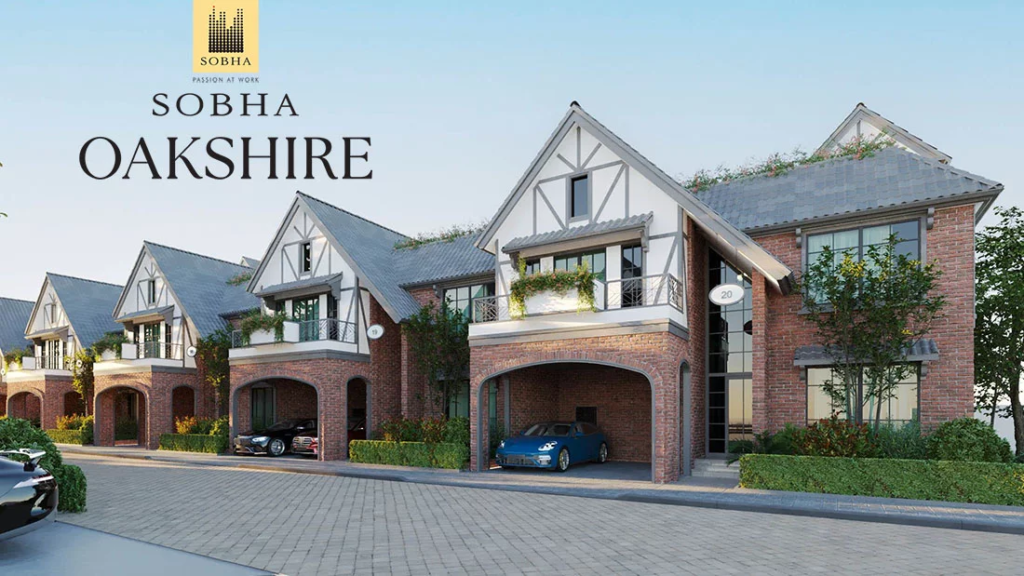 Introduction Sobha Oakshire stands as an exquisite luxury residential venture nestled in the prestigious locality of Devanahalli – Airport Road, in the vibrant city of Bangalore, Karnataka, India. Crafted by the renowned real estate giants, Sobha Limited, this property showcases an impeccable fusion of modern amenities, contemporary design, and unparalleled luxury. In this comprehensive article, we shall delve into the intricate details of Sobha Oakshire, shedding light on its distinctive features, advantageous location, and why it stands out as the ultimate choice for those seeking a premium living experience.
Unparalleled Location – Devanahalli, Karnataka Devanahalli has emerged as a rapidly developing area, witnessing remarkable growth in recent years. Its strategic proximity to the Kempegowda International Airport makes it a favored choice for homebuyers and investors alike. With convenient access to major highways and well-connected public transportation, Devanahalli offers seamless connectivity to the heart of Bangalore and other significant locales.
Key Project Details
Type of Property: Row Houses
Land Area: 8.87 Acres
Configuration: 4 BHK
Year of Launch: 2023
Built-Up Area (Sqft): 3441-3467
Number of Units: 80
Number of Floors: G+1
Possession Date: 2026
Approval: BIAPPA
Builder: Sobha Builders
Area Name: Devanahalli
Luxurious Living Spaces Sobha Oakshire epitomizes elegance and sophistication with its thoughtfully designed 4 BHK row houses. The homes boast a contemporary architectural style that seamlessly blends aesthetics and functionality. Each residence is meticulously crafted to offer a comfortable living experience, with ample natural light and ventilation enhancing the ambiance.
Modern Amenities The project takes pride in offering an array of world-class amenities catering to the diverse needs of its residents. The highlights include:
Clubhouse The clubhouse at Sobha Oakshire serves as a hub of recreational activities, providing a plethora of indoor and outdoor facilities such as a well-equipped gymnasium, swimming pool, multi-purpose hall, and sports courts. Residents can indulge in fitness activities, social gatherings, and relaxation, all within the comfort of their community.
Landscaped Gardens Sobha Oakshire boasts lush greenery and meticulously landscaped gardens, providing residents with a serene and refreshing environment. Strolling through these picturesque gardens offers the perfect way to unwind after a busy day.
Children's Play Area For families with children, the property offers a safe and engaging children's play area, ensuring that the little ones have their own space to play, explore, and create wonderful memories.
24/7 Security Security is of paramount importance at Sobha Oakshire. The property is equipped with advanced security features, including CCTV surveillance and trained personnel, providing residents with complete peace of mind.
Connectivity and Proximity One of the key advantages of Sobha Oakshire is its exceptional connectivity. Here are some of the important landmarks and destinations nearby:
Kempegowda International Airport With the airport being a short drive away, frequent travelers will find this location extremely convenient.
Educational Institutions Several reputed educational institutions, from schools to colleges, are within close proximity to the project, making it an ideal choice for families.
Hospitals and Healthcare Facilities Top-tier medical facilities and hospitals are within easy reach, ensuring that residents have access to quality healthcare.
Entertainment Hubs and Shopping Centers The property's location allows residents to enjoy a plethora of entertainment options, including shopping malls, multiplexes, and fine-dining restaurants.
Sobha Limited: A Trusted Name in Real Estate Sobha Limited has established itself as one of India's leading real estate developers, with a track record of delivering high-quality projects. Their commitment to excellence and customer satisfaction has earned them numerous awards and accolades in the real estate industry.
Conclusion Sobha Oakshire stands as a masterpiece in the realm of luxury living. Its prime location, premium amenities, and impeccable design make it a standout choice for those seeking a truly lavish lifestyle. Whether you are in search of a dream home for your family or a lucrative investment opportunity, Sobha Oakshire ticks all the right boxes.